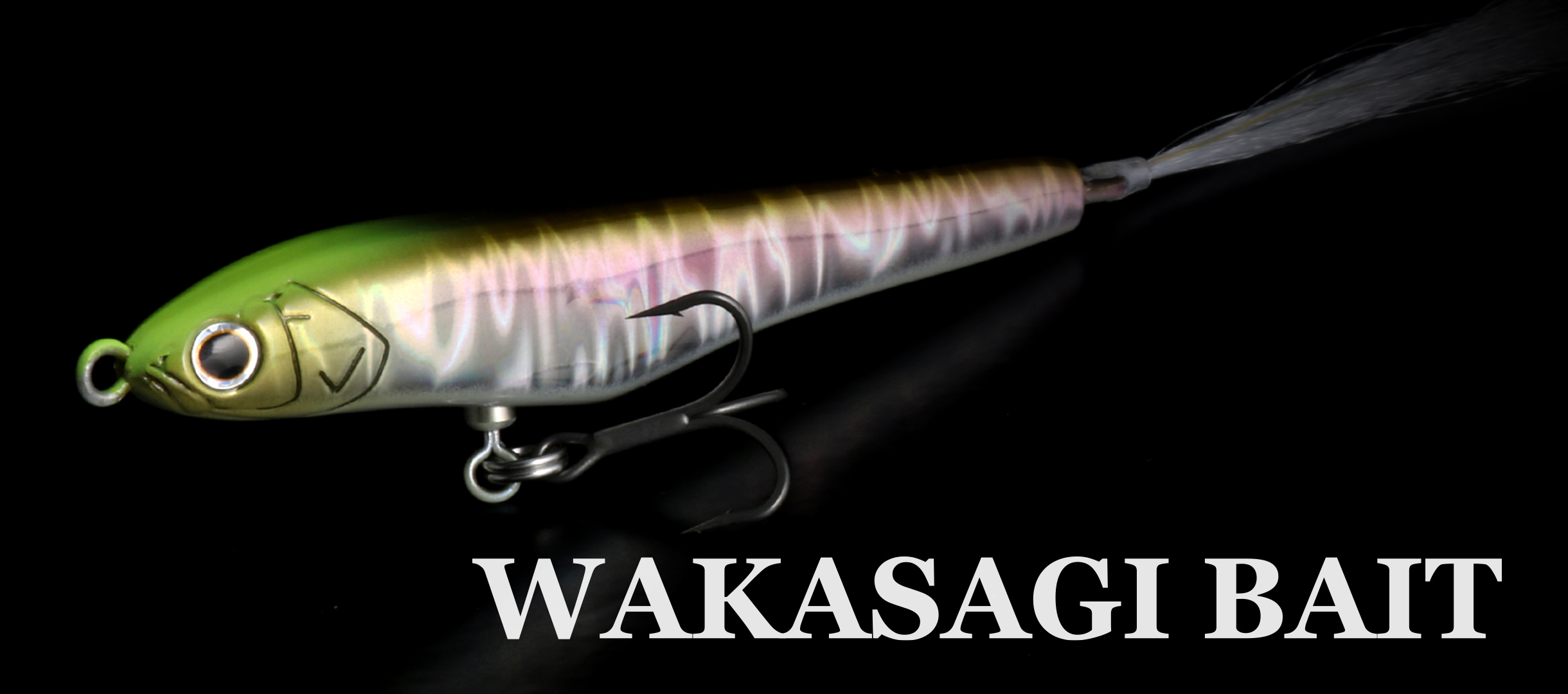 Match the hatch with the Wakasagi bait. It is an i-shaped lipless minnow that has a unique body shape that allows you to imitate an escaping baitifsh.
There are two models, both floating and sinking. The floating model produces a wake with a stable i-shaped action to draw big fish. It can also be dead-sticked on the surface, but once you move the rd, the bait flutters and starts to make a commotion. The action is thanks to an uneven body that gets fish to bite, which also gives it an unpredictable action in both the floating and sinking versions.
FLOATING
Length: 65mm body
Weight: 3.5g
SINKING
Length: 65mm body
Weight: 4.3g
BODY FORM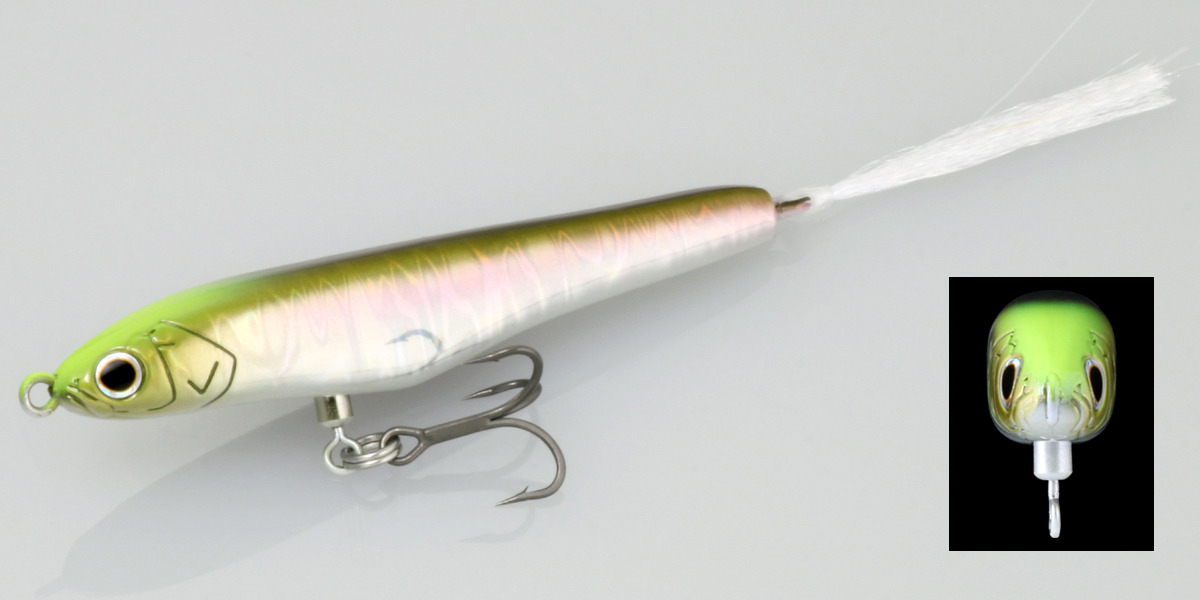 The square body, which is small and slender in shape, has room to easily set weights. It has a sharp action and buoyancy but also casts very well.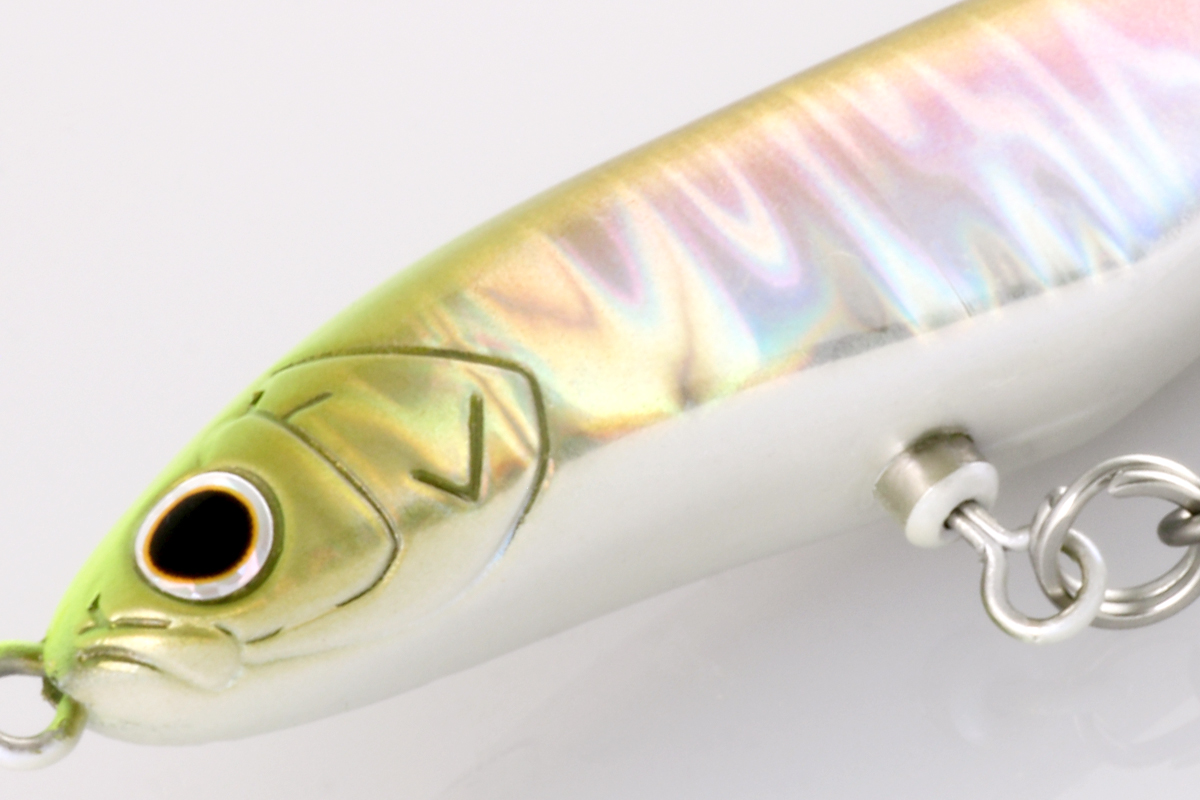 The mold of the bait was designed to reduce water flow and create a darting and skating action.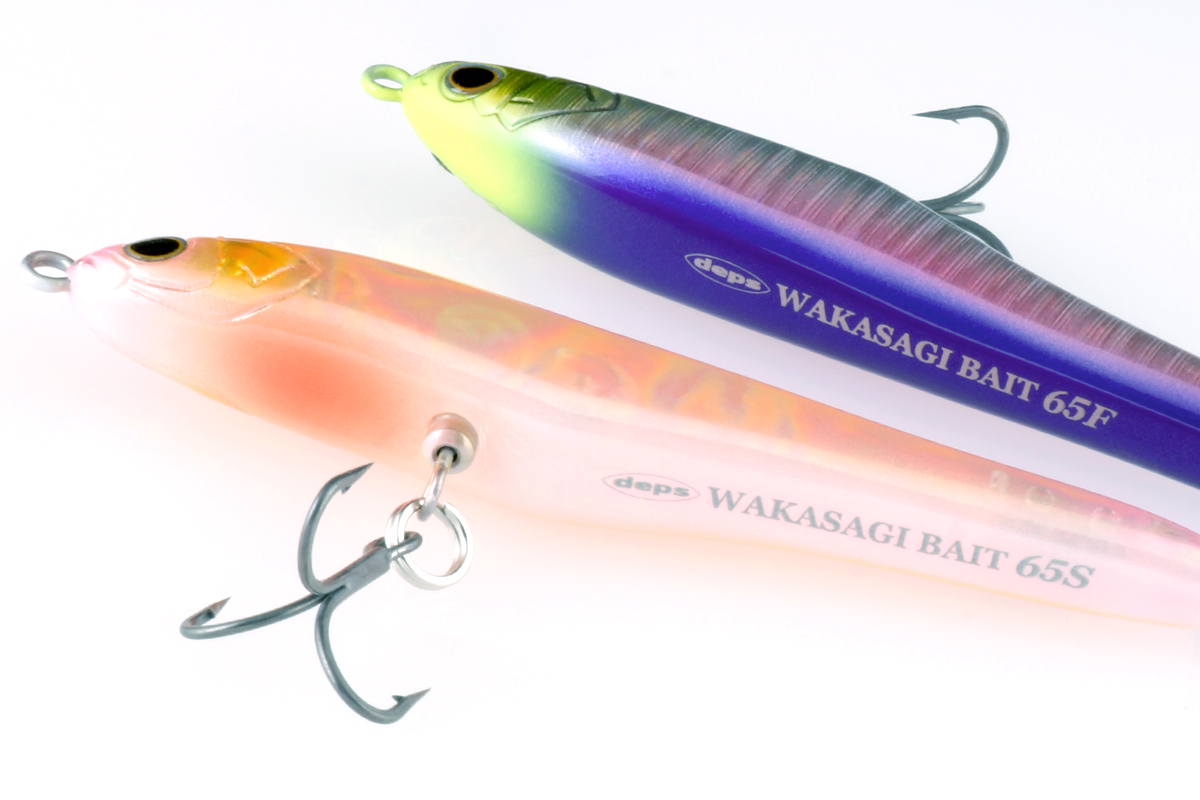 Both the floating and sinking versions are noted on the bait with the "F" printed on the back, and the sinking model has an "S" printed on the belly.
TINSEL TAIL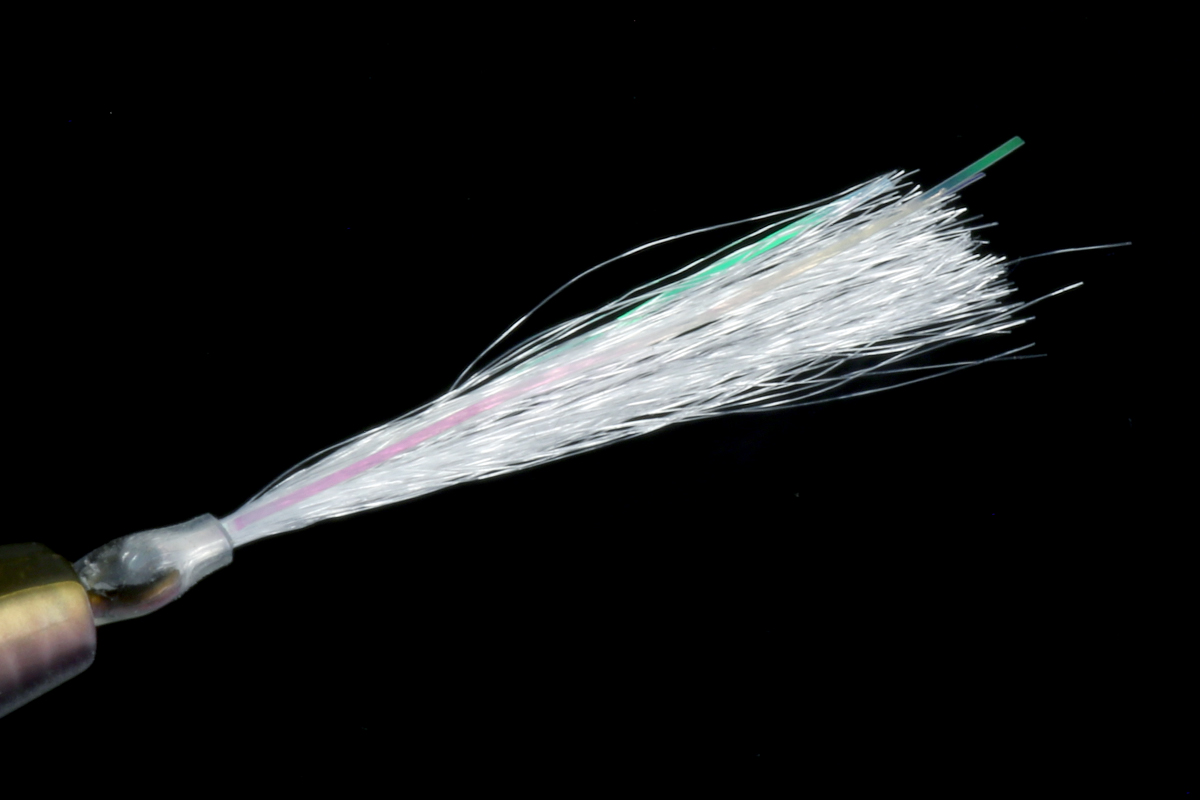 The unique tail acts as a stabilizer that suppresses unnatural vibration from waves and wind, and keeps the lure stable in all conditions. It also adds a little bit of flash to get more bites.
* If the tinsel tail becomes worn out it may affect the action and we recommend replacing it.
HOOK
The hook is attached to a swivel to help land more fish as they thrash during the fight. The treble is a size 10.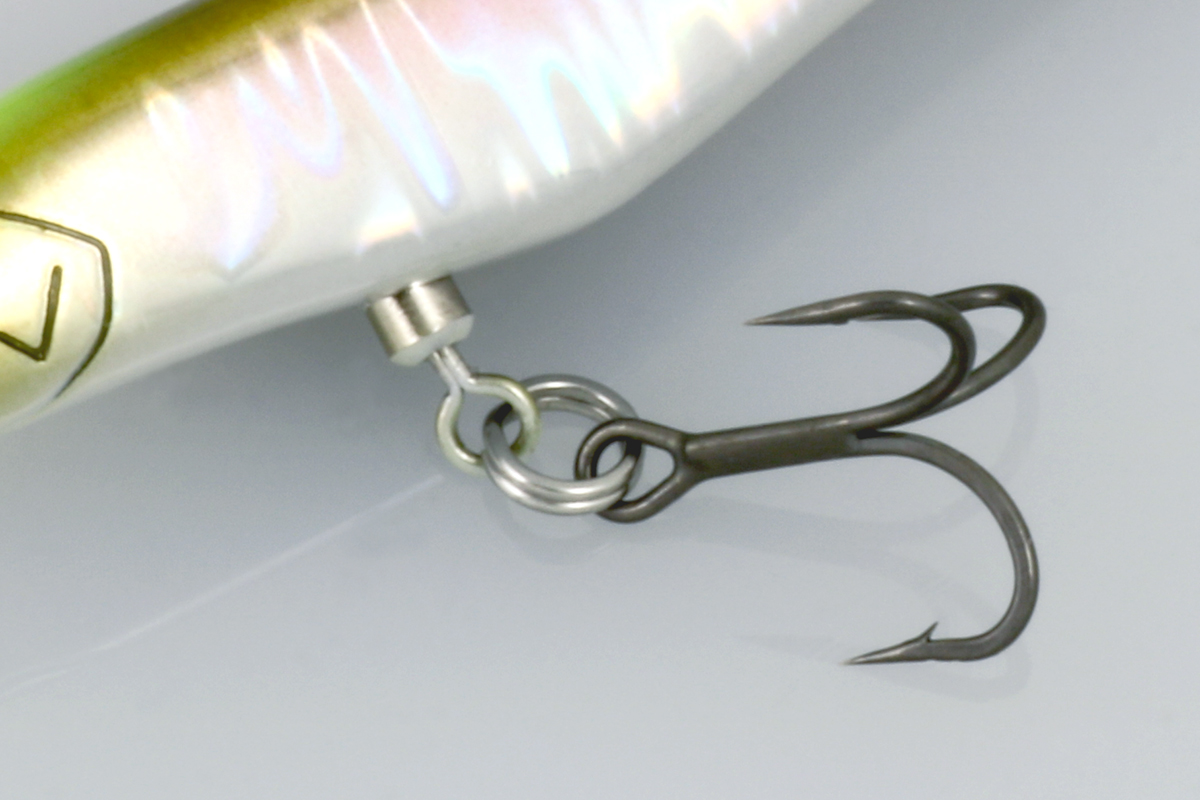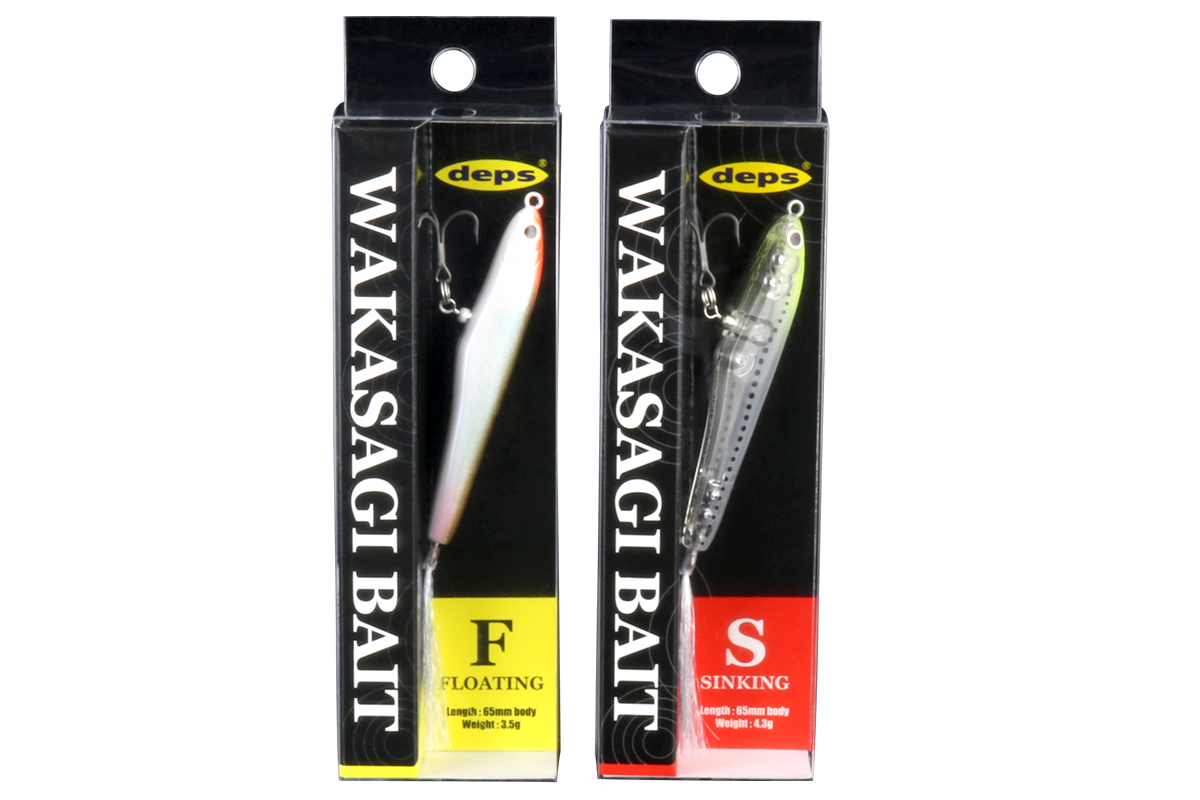 ACTION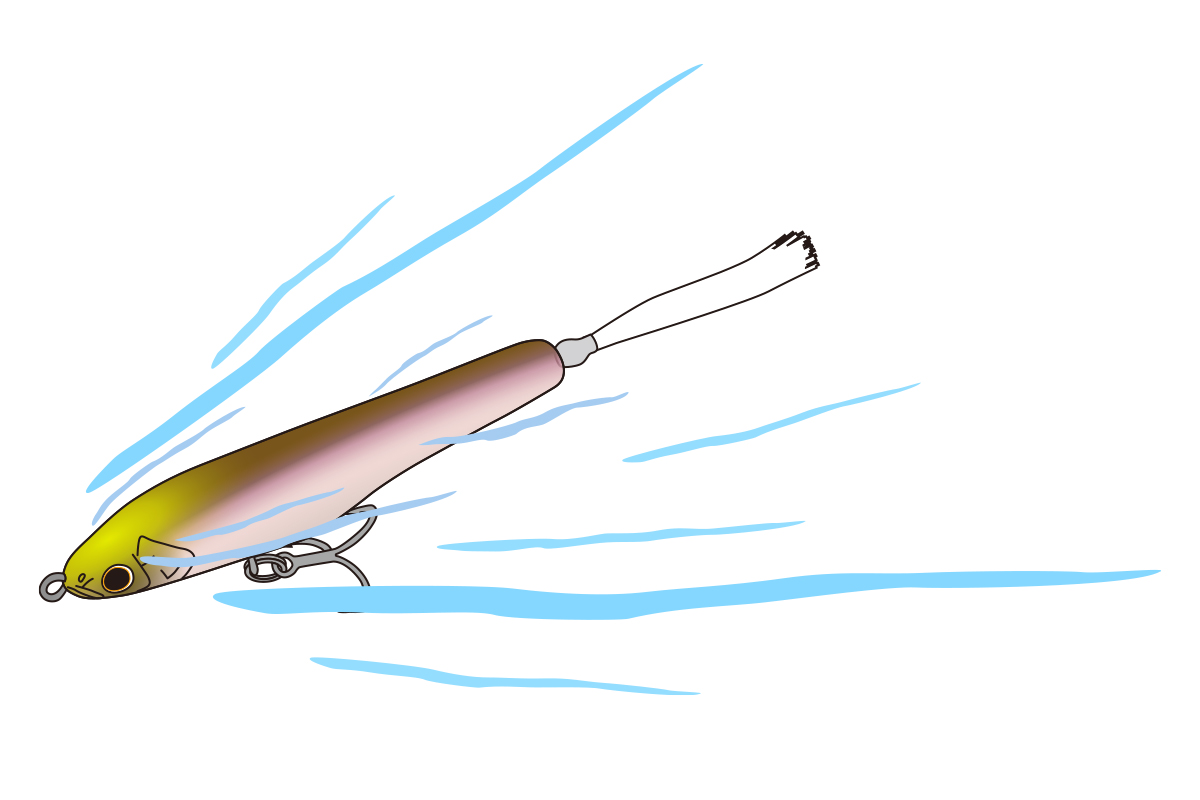 The floating model has a unique body sway to attract fish, even while dead-sticked on the surface. If you add slight twitches of the rod, it will look like an escaping baitfish near the surface. This appeals to the feeding instinct of predators.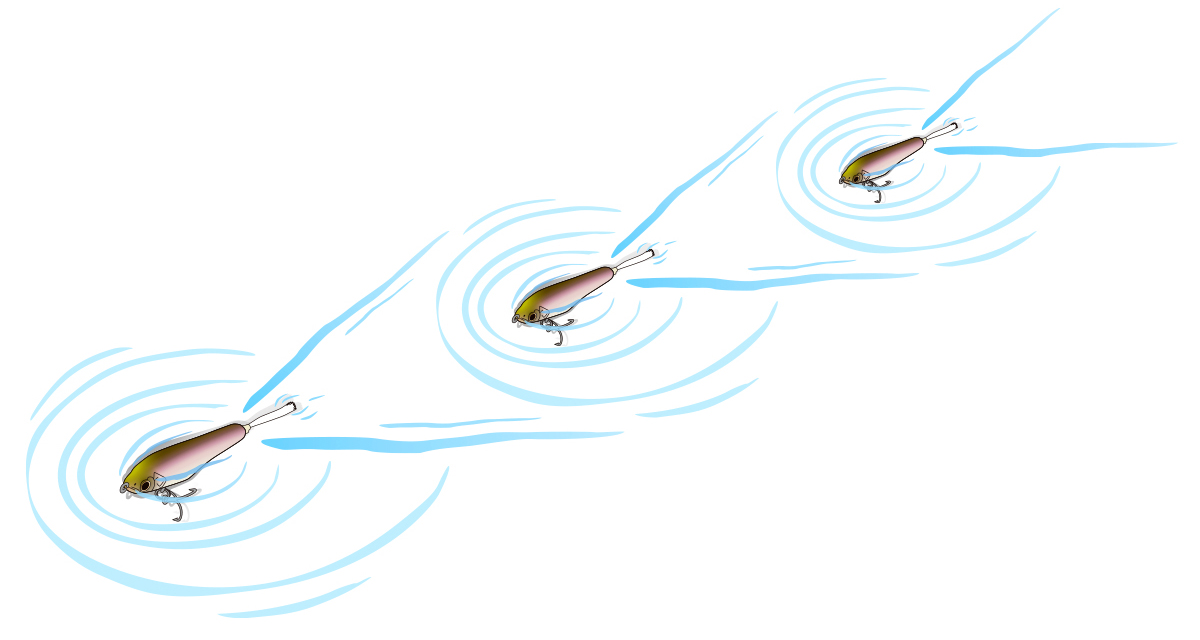 The sinking model lets you obtain the i-shaped action under the surface and excels in conditions when it is hard to fish a topwater, such as colder water temperatures or in windy conditions. The bait has a darting action or it can be dead-sticked to allow water movement to impart the action.
The darting action is thanks to the low resistance body. The shape of the nose allows you to have an irregular action when working the bait. The floating version will dart and jump out of the water. With the sinking version, the unpredictable action perfectly imitates a small baitfish.
RECCOMENDED LINE
Floating: 5lb fluorocarbon leader or 4lb monofilament.
High-temperature caution
Take caution to where you store your baits as they can become deformed or cracked due to the expansion of the air during high temperatures. Keep them out of direct sunlight and in hot places like the inside of vehicles or tackle boxes stored during the warmer months as we are not responsible for damages caused due to storing lures in high temperatures.